From humble beginnings to being known internationally
Brendan Lee prides himself on his ability to transform people in every area of their life.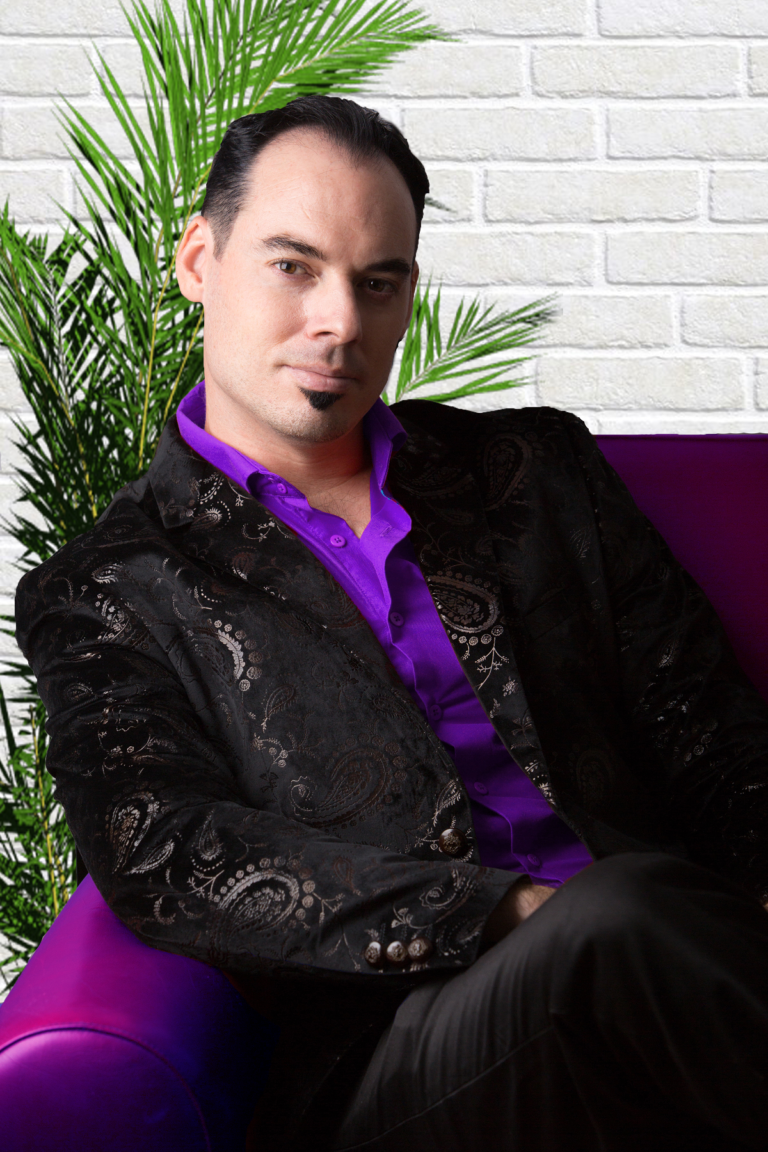 Brendan Hadley is the creator and founder of Evolution Institution, and has worked with countless individuals, helping them to open their minds, hearts and bodies. His powerful methods have assisted them with their own personal development and helped to cultivate greater harmony in their relationships, and improved the quality of their sex lives. 
However, it wasn't always that way. Not too long ago, Brendan himself was:
Suffering with Erectile dysfunction, due to years of sexual abuse as a boy.

Suffering from Post-Traumatic Stress

Held-back with Severe Dyslexia.

42kg overweight.

Overwhelmed with debt.

Depressed and suicidal.
Until he did the best thing he ever could have done, began working on himself! He invested a lot of time and money on his education, helping him to change his mindset, lose the weight, get out of debt, heal his emotional wounds, clear his depression, take the winning side of his fight with severe Dyslexia, and have a fantastic sex-life. It could only be done by evolving himself. Now he dedicates his life to helping others.

Over a number of years, Brendan studied and explored, Clinical Sexology, Both Professional and Relationship Counselling, Evolutionary psychology, Jungian psychology, Human Behavioural Psychology,  Neuro-Linguistic Programming, Eastern and Western philosophy, Esoteric Shamanic Alchemy, Tantra, Quodoushka, Conscious Kink/BDSM, Meditation, Advanced Human Biology and Anatomy, along with various massage styles, as well as a number of other different therapeutic and healing modalities.


Brendan is a seeker of knowledge and inner truth, he serves others by coaching countless individuals around Personal Development, Loving Relationships, Business and Sacred Sexuality, as well as facilitating fun educational workshops and life transforming retreats.
Brendan offers highly effective strategies, guidance, tools and wisdom from his own life experience coupled together with his studies to support people to positively transform their relationships, sexual experiences, coaching business and everyday lives.
Brendan works from a heart filled space and brings sensitivity, compassion and deep insight to working with men, women and couples. His passion and life's work is helping people improve the quality of their lives, by giving them tools to heal, grow and move forward and reach a harmonious sense of fulfilment. He loves creating spaces where men and women can engage more deeply with the essence of who they truly are and help them evolve beyond their current limitations, so they can unlock their hidden potential and be all that they can be.
Brendan Hadley Testimonials
Before I came to see Brendan, I was very unhappy with my relationship with my wife of over 30 years. I was unhappy with her sexual responsiveness and felt constantly criticized by her. I would collapse with the tone of her voice or even an expression could send me into a tailspin. My wife was no happier and had suggested separation.
All our 30 plus years of married life I tried to be the "good husband" by being the "nice guy." I tried so very hard to please her thinking that my tactic of trying to make everything ok would work. Needless to say, I failed most of the time. When she was unhappy or angry with me I would shut down, pout or disappear for a few days until she came and tried to patch things up with some make-up sex.
The results have been nothing short of remarkable. I have learned that what my wife needed in order to be a woman was for me to be a man. Once I started changing how I was with my wife, she challenged me to my core. I had no idea of how deeply I could be cut and still stand there and stay engaged with her while she pushed me to find out if I was really going to be a man she could count on and trust. She needed to know that she could be all sides of herself, the good, bad and ugly to see if I really cared about her and not just "the goodies."
I stayed with her for three weeks of the most intense emotional roller coaster I have ever been on. The ugly turned awesome and back again. After three weeks of receiving her on all levels, from all parts of herself, she collapsed in my arms, totally in love with me. Since then we have been like teenagers in love. I didn't realize how many times I could still have sex in a single day.
I regret all the years that I could have been a man for her and given her the pleasure of being a woman. But, no matter. What is important are the wonderful changes that I have experience in my work with Brendan – I feel strong and centered in myself and my relationship with my wife just keeps getting better.
Derek Buchanan