What is Relationship Coaching?
Hope for your Relationship
Relationship Coaching is the application of coaching to personal relationships, it aims to improve romantic relationships and resolve interpersonal conflicts.
Communication problems, sex, anger, even illness can contribute to problems in a marriage or relationship. To manage conflicts and stress, many become motivated to seek help when struggling with their relationships, and relationship coaching is a positive, results-oriented profession, which can truly help heal the relationship.
The art and science of coaching is to facilitate success for you.
Coaching helps functional people achieve their personal goals. While relationship coaches might be experts in the field of relationships, they shouldn't be used as a substitute or replacement for therapy provided by a licensed clinician trained to treat mental, emotional, and psychological disorders.
Relationship coaching is an action-oriented and solution-based approach where you are not just listened to but offered effective solutions to help you reach your goals. Through the coaching conversations, exercises, various tools and techniques, reflection, powerful questioning and inquiry you'll develop the confidence and the trust in self to not just live a lonely existence but to thrive on the right track with creating a loving relationship just right for you.
Our Relationship Coaches primary focus is your well-being, and success in building happy healthy relationships.
Relationship Coach Testimonials

Your partner comes home from work, makes a beeline for the liquor cabinet and then sulks off silently. You haven't had a real conversation for weeks. A few arguments over money or late nights out, sure, but no heart-to-hearts. Sex? What's that?           
Your relationship is on the rocks, and you both know it. But you aren't sure how to fix things, and at times you aren't even all that sure if you really want to.
While you're busy just trying to get by, you know there are all kinds of things the two of you should be doing to work on your relationship, but you don't know exactly what to do, and you wouldn't know where to start if you did!
But you refuse to just give up nor do you want to go another year being in a relationship that doesn't fulfil you on a deep soul level. You know you both could be doing so much better, but you just feel stuck.
It may be time for a Relationship Coach. Relationship Coaching can help you rebuild your relationship. Or decide that you'll both be better off if you split up peacefully. Either way, Relationship Coaching can help you understand your relationship better and make well-thought-out decisions.

So Relax, you're not alone, we're here to help you.
Long before relationship coaching was invented, people have been in relationships. Everywhere around the world, Millions of people look for the "perfect match" to share their life, yet the divorce rate is rising.
Because people change, their relationships must change with them to keep the feeling of closeness and friendship. At Evolution Institution, we know how to build good relationships that bond people for life. Would you like to know too?
The success of a long term relationship comes not in finding the "right" person, but in the ability of both partners to adjust to the equally flawed real person they consciously chose to be with. And we can help you navigate that as well.

The real problem is that the reasons people separate or divorce do not just disappear after. In fact, there is a big chance they will only become bigger problems for you in the future. If you are not happy with your relationship and think separation will make you happier, think again. Chances are you have attributed the failure of the relationship to your partner, but if it were only one person's failure, life would be much easier.
Blaming someone else entirely, and trying to change your partner instead of working on yourself sounds like a convenient way to handle stress. Walking away may sound even better. But it can soon become long term pain.
To save your relationship, the first step is to have realistic, reasonable expectations and demands regarding yourself and your partner. If your expectations are irrational and unrealistic, you are likely to be disappointed and frustrated, or even unconsciously behave in a way that might lead to sabotage of your relationship and ultimately end up in a painful break-up.
Relationship coaching is a profound experience. Being coached with your partner strengthens your relationship, because you learn to accept yourself and your partner at the same time, realising how much you're the same. Relationship coaching is future-focused, dwelling on the "he said, she said" doesn't help anyone. It's great for couples who are not happy with their communication, emotional state, sex or depth of relationship, yet have a strong desire to make things work.
In the Evolution Institution Relationship Coaching process, we help you align your expectations. We believe that any relationship requires alignments of values, needs and desires. Usually, because the couple is experiencing pain in the relationship, they find it hard to negotiate their expectations and our very clear coaching process makes it easy for them to do it without giving up who they are and their desires.
SOLUTION-FOCUSED RELATIONSHIP HELP
If you're looking for relationship help to improve, fix, or make a decision about a relationship that is affecting your happiness and maybe also your health, we can likely help you. Relationship coaching also helps you to resolve issues in other areas of your life that your relationship problems are affecting such as your career, fitness, hobbies, and other relationships.
Research shows quality relationships help us to be happier, healthier and live longer and living in the midst of high-conflict relationships is very bad for our health. So, addressing our relationships is vital for our health and happiness.
You may find that you also eliminate anxiety or overcome depression, or increase your self-esteem or confidence.
You can come for relationship help alone to work on things on your own, together as two people, or use a combination of individual and 'couples' sessions which also works great, whatever the nature of the relationship.

Our relationship coaching is proactive, solution-focused, and is based on science and psychology. You'll find our coaching style uplifting, compassionate, and non-judgmental.
Relationship Coaching is like a professional friendship. Your coach will get to know you both, will listen to what you have to say, will accept you, just the way you are, and will care about your relationship as much as you will. Your coach will help you find where your communication may be stuck, where you may be going in different directions, and show you ways to restore the harmony. Your coach will encourage you and keep in touch with you for as long as you want to be coached.
Your coach will also teach each of you some powerful and time-tested tools to "rearrange" your thoughts and feelings and "make sense" out of them. Your coach will push you to practice these tools and use them in your relationships, outside of sessions, so that you will get results and experience success and happiness.
How Does Relationship Coaching Work?
The Evolution Institution Relationship Coaching Format:
Complimentary Coaching Consultation

60 to 120 minute first session each

60 to 120 minute first session as a couple

One 30 to 90 minute phone call per week (session length depends on which coach and which program)

Unlimited Email support

Occasional brief check-in calls
Relationship Coaching is a designed alliance between coach and clients where the coaching relationship continually gives all the power back to you. We believe that you know the answers to every question or challenge you may have in your life, even if those answers appear to be obscured, concealed or hidden inside.
Give someone a fish and they'll eat for a day,
And they'll eat for a lifetime.
You're worried that you're drifting apart.

Couples whose love life is lacking passion.

You're thinking of having an affair to fill the void in your life.

You're navigating polyamory but really struggling with the jealousy.

You're wanting to improve your current relationship but are not sure where to begin.

You're ready to heal your current relationship or make it more joyful and fun.

You're thinking about ending your current relationship, but you want to make sure you did everything you could to save it before throwing it all away.

You're ready to save your marriage.

Your relationship is good but getting a little stale and you want to shake things up a bit and give it a little boost.

You want to be the best you can be for your partner and have the best relationship possible!

You're ready to take your marriage to the next level.
If any of the above statements sound like you, than our Relationship Coaching services are for you.

We help you connect your head and your heart in a way that transforms your relationship into a relationship worth having.
Our Relationship coaches are highly trained, and you can also expect to gain a number of any of the additional benefits listed below from your coaching experience with us: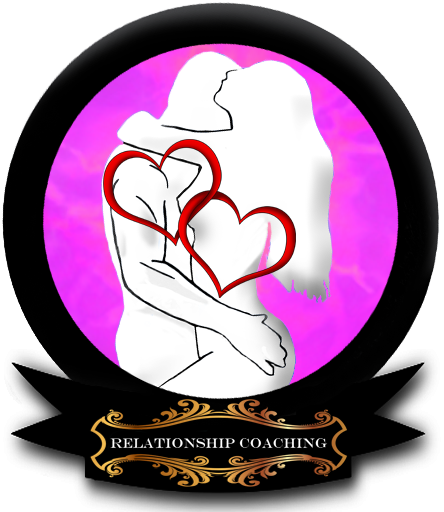 Improved mental health and resilience

More self-confidence

Less conflict and good communication

Better intimacy (emotional, physical, and sexual)

Much more consistent happiness daily

Achieve and maintain solidarity

Achieve your relationship goals in your relationship

Better energy management

Improved positive outlook on life

A great sense of achievement

Useful ways to understand and manage your emotions

Appreciation for the change process, not just the end result

A good understanding of communication styles
A positive outlook on relationships and on other people

Good stress management skills

A good understanding of love languages

More understanding and acceptance of self and others

A sense of belonging

Better relationships with family and friends

Increased level of understanding and responsibility

Internal drive (self-motivation)

Feeling empowered to take control over your life

Effective techniques to recognize your partners' feelings and needs

Increase love towards each other
At Evolution Institution we're passionate about helping dedicated individuals create massive transformations in their lives and career.
We're based on the Gold Coast Queensland Australia, however we work with people just like you all over the world online.
We want to help you to start living the life you're meant to live.
Scroll down and book your no-obligation free 30-minute consultation session. We'll talk about your needs and determine if our programs are a good fit. We can't wait to connect with you!
Take this moment to contact us right now for your complimentary consultation to find out what Relationship Coaching can do for you.
Book your no obligation free 30-minute consultation session with us today.
This one click can change your life forever!