Follow your desires and live your dreams, don't let them just remain your fantasies.
Kinky Coaching is mentoring and the application of coaching to personal relationships, it aims to broaden your knowledge around the BDSM lifestyle, teach you new skills and techniques quickly and effectively, plus improve D/s dynamics and resolve interpersonal/inner conflicts.
Whether you're single, a couple, Dominant, submissive, or switch, you'll get support from an expert who has been in your shoes already and understands your struggles.
Open your heart to better sex through BDSM.
Initial Coaching Session
Appointment includes detailed intake information and analysis prior to the coaching time slot. During the coaching session, there will be intention setting, and a review of the basics and benefits of BDSM. Sessions may include individual or group coaching, culminating in short-term homework (fun) and a custom designed BDSM/fantasy based on your desires and goals.
On-going Sessions
On-going sessions include a continuing exploration into BDSM, kink and intimacy. Coaching packages available.
NOTE: This is professional coaching, which includes talking to you about improving your sex life, educating you to fill in the gaps of your knowledge about BDSM/kink, and action steps you can take to improve yourself and your relationships.

The art and science of coaching is to facilitate success for you.
Coaching helps functional people achieve their personal goals. While our coaches might be experienced mentors in the field of BDSM and the science of attraction, they shouldn't be used as a substitute or replacement for therapy provided by a qualified clinician trained to treat mental, emotional, and psychological disorders.
Kinky coaching is an action-oriented and solution-based approach where you are not just listened to but offered effective solutions to help you reach your goals. Through the coaching conversations, exercises, various tools and techniques, reflection, powerful questioning and inquiry you'll develop the confidence and the trust in self to not just live a lonely existence but to thrive on the right track with creating a loving relationship just right for you.
Our kinky coaches primary focus is your well-being, and success in creating that raunchy kinky lifestyle you've been yearning for.
Get Excellent Advice
Have access to a competent kinky coach and mentor who understands where you're at in your struggles and can show you how to overcome them.
Get to the Root of Your Problems
Dive deep into your mindset issues and find clarity by the end of the session so that you can stay focused.
Get the Right Amount of Support
No feeling pressured to figure this all out in a rushed, 30-minute call. There's time to find clarity, strategize, and even implement.
Staying on track when life happens
Maybe you feel stuck in a vanilla rut, or too caught up in the day to day issues of a 24/7 relationship.
Becoming a better Dom or sub
Mentoring is great if you're looking to make big changes – mastering self-discipline and confidence while achieving more consistency.
Fixing relationship issues
Maybe you're struggling in a long-distance or polyamorous relationship, or you want your partner to become better at their role.
Kinky Coaching and Mentoring for Singles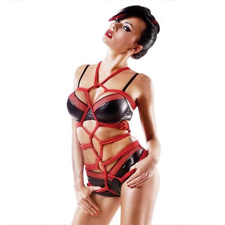 Are you thinking about how you can live the BDSM lifestyle as a single?

Do you want to learn new techniques or maybe a special one?

Are you wondering how or whether you should address the topic to potential partners or to friends or family?

Need help choosing someone that suits your needs?

Is it difficult for you to find a partner or does the search on the net overwhelm you?

There are many options and even more possible questions. We'll help you to find your own way, to overcome obstacles and to feel comfortable and safe and self-confident.
Kinky Coaching and Mentoring for Couples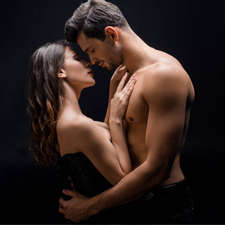 Do you want to start a D/s dynamic within your relationship?

Want to know how to deal with it if you've been asked about the lifestyle and know nothing or little about it yet?

What to learn how to get involved with such preferences?

Want to learn how to express your mutual suggestions, wishes and suggestions for improvement with each other?

Want to learn more BDSM techniques?

Want to learn how to find new ways to spice up your kinky lifestyle?

Want to know how to integrate BDSM into your everyday lives?

Wanting to know how to reconcile BDSM and family?

What to know how to treat your partner as an equal even if you have a strong sexual power gap?
Kinky Coaching and Mentoring for single Dominants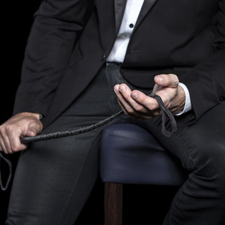 Kinky Coaching and Mentoring for single Submissives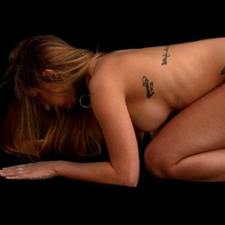 Kinky Coaching Testimonials
How Does Kinky Coaching Work?
The Evolution Institution Dating Coaching Format:
30 Minute Complimentary Coaching Consultation

60 to 120 minute first session each

60 to 120 minute first session as a couple

One 30 to 90 minute phone call per week (session length depends on which coach and which program)

Unlimited Email support

Occasional brief check-in calls
Kinky Coaching is a designed alliance between coach and clients where the coaching relationship continually gives all the power back to you. Although we'll certainly be mentoring you and helping you evolve your knowledge around the BDSM lifestyle and will readily offer you helpful advice in its application to your life. We also believe that you know the answers to every question or challenge you may have in your life, even if those answers appear to be obscured, concealed or hidden inside.
When you enlist the support of a private kinky coach/mentor to help you unleash your hidden potential , you also begin an amazing (and often eye-opening) journey of self-discovery. Then, once you and your coach have a good sense of what's been getting in the way of your dating success, we can help you design new strategies to get better results and ultimately, find that special someone to share your life with.
Good Kinky Coaching/ Mentoring Starts With An Assessment
Unlike some manualized "cookie-cutter" approaches to Kinky coaching/mentoring, ours is different. We have a holistic approach to kinky coaching/mentoring. Because all of our kinky coaches have been trained by Brendan Hadley (with specialized training based on sexology,  relationship counselling, BDSM techniques and practices) we have a unique ability to help you understand your patterns in relationships, and the subconscious thoughts, feelings, and behaviors that may be unintentionally getting in the way of your results.
Sometimes we use personality assessments to help you "get under the hood" and gain insight into yourself. But often, your kinky self-discovery process happens through a series of interviews with your excellent coach/mentor. We'll ask you questions about your BDSM experiences, relationship history, and the relational experiences that shaped you. You'll also be asked questions about who you are as a person, and what kinds of attitudes, thoughts, and approaches you use in situations in different aspects of your life.
Our kinky coaches and mentors are here for you
As no one can look into their own eyes without a mirror, one also cannot find their inner core without an external reflection. We provide a conscious kink mirror, a space where you can share and better understand your fetish desires and where you can show your shadow side without fear of judgement.
Whether you're a kink newbie or BDSM veteran, your fetish desires can affect the rest of your life. Living the kink lifestyle can bring up multiple issues such as how to connect and form relationships, how to manage a secret lifestyle, or how to find clarity about the nature of our kinks. Many people feel isolated and guilty about their fetish desires simply because they have no one to talk to. And even when we are a part of the BDSM community, our friends will often only tell us what we want to hear… But does that actually solve our problems and help us grow?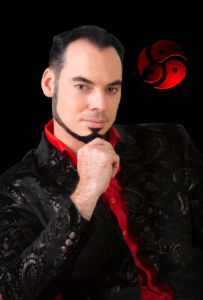 With over a decade of experience in the BDSM scene, two internationally recognised qualifications in both counselling and clinical sexology, and a vast array of private research on BDSM, human behaviour and sacred sexuality, Brendan Hadley, along with his personally trained coaches offer a style of mentoring that goes beyond any traditional psychotherapy. Using a variety of tools, including but not limited to guided visualisations, embodiment practices and sharing sessions, kinky coaching and mentoring guides clients to acknowledge their desires and resolves issues around any lingering shame of their kinks and sexuality. If the client is ready and willing, their kinks can be used as tools to expand their awareness and to nurture the client's higher potential.
Experimentation and Refinement
Once you and your kinky coach develop a clear plan of action, the work shifts to supporting you in following through with things and helping you refine your strategy and techniques as you learn more. You and your kinky coach will evaluate the results of your actions, and decide what changes to make in your approach. You'll also have guidance and support if you do meet someone with potential, as you negotiate the often confusing first stages of early romantic love. We can help you build a healthy new D/s dynamic, and avoid many of the potential pitfalls that can derail a budding romance.
Live the kinky lifestyle you've always wanted
Exploring BDSM can be both exciting and challenging for everyone. And it is also true that people evolve and discover their true self, through the process of exploring their kinks, and discarding their old maladaptive ways and never looking back. What is NOT obvious to the casual observer on social media is how people are actually creating their success.
Kinky coaching and mentoring is a billion-dollar industry… that few people who've benefitted from it talk about. What is not openly discussed (but is definitely privately happening) is that many people who have been successful in exploring and navigating this lifestyle had the behind-the-scenes support of a great kinky coach and mentor. You deserve the same advantage.
Get in touch, and set up your free consultation with one of our excellent kinky coaches today.
Success is not the key to happiness.
Happiness is the key to success.
If you love what you are doing, you will be successful.
You're wanting to learn how to explore this lifestyle safely.

You're wanting to learn new kinky skills and techniques

You're wanting to learn more and improve upon already existing kinky skills and techniques

You're worried nobody will accept your weird fetishes or kinks.

Your life is lacking that certain something.

Your life is good but getting a little stale and you want to shake things up a bit and give it a little boost.

You're wanting to get involved in the BDSM lifestyle, but don't know where to start.

You're ready to get out there and explore the BDSM lifestyle in what it has to offer.

You're wanting to explore this lifestyle, but don't know how to approach it with your partner.

You're wanting to improve your strategy in finding a long-term play partner, but are not sure where to begin.

Navigating real world and online dating in the BDSM community is scary for you.

You've lost your confidence in dealing with the opposite sex.

You've been trying to make a real connection online within the BDSM community, but you seem to be getting it wrong.

You want someone to fill the void in your life.

You want to be the best you can be for your future kinky partner and have the best relationship possible!
If any of the above statements sound like you, than our kinky coaching and mentoring services are for you.

We help you connect your head and your heart in a way that transforms you into the kind of person others see you as worth having.
Our Kinky coaches/mentors are highly trained, and you can also expect to gain a number of any of the additional benefits listed below from your coaching/mentoring experience with us: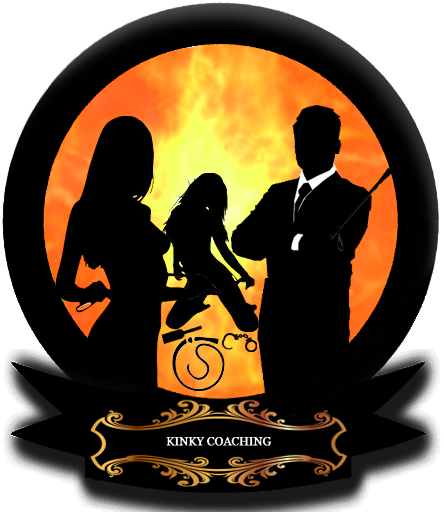 Become a better dominant

Improved mental health and resilience

More self-confidence

Less conflict and good communication

Better intimacy (emotional, physical, and sexual)

Much more consistent daily happiness 

Ability to navigate this lifestyle safely

Achieving your kinky relationship goals in your dating game

Become free from sexual shame and guilt

Improved positive outlook on life

A great sense of achievement

Useful ways to understand and manage your emotions

Appreciation for the change process, not just the end result

A good understanding of communication styles

Learn new kink related skills and techniques
Become a better submissive

A positive outlook on relationships and on other people

Good stress management skills

More sexually empowered

The ability to move your vanilla relationship from just dating to a kinky D/s dynamic.

More understanding and acceptance of self and others

A sense of belonging

Better relationships with family and friends

Increased level of understanding and responsibility

Internal drive (self-motivation)

Feeling empowered to take control over your life

Effective techniques to recognize your partners' feelings and needs

Having a deeper understanding of both yours and your partners sexual boundaries and experience
We at Evolution Institution are passionate about helping dedicated individuals create massive transformations in their lives and career.
We're based on the Gold Coast Queensland Australia, however we work with people just like you all over the world online.
We want to help you to start living the life you're meant to live.
Scroll down and book your no-obligation free 30-minute consultation session. We'll talk about your needs and determine if our programs are a good fit. We can't wait to connect with you!
Take this moment to contact us right now for your complimentary consultation to find out what dating coaching can do for you.
Book your no obligation free 30-minute consultation session with us today.
This one click can change your life forever!